Many studies have found that new moms often don't have proper support and education about breastfeeding. Though completely natural and incredibly gratifying, breastfeeding doesn't always come as easily as we expect. Many moms are disillusioned by how painful breastfeeding can be in the early days, especially if they aren't trained on proper latch and positioning. What can be a wonderful experience turns into dreaded torture and difficulty to bond with the baby. Returning to work and pumping is another common struggle. We are here to change all this with our online breastfeeding class! We'll show you easy methods to avoid pain, give you the most important tips to ensure great milk supply, and provide strategies on how you can easily integrate breastfeeding into your daily life.
Watch demonstrations with step-by-step instructions

Get reassurance from other moms that you're not alone

What's Included in Our Breastfeeding Class
1. Breastfeeding Benefits
2. Common Setbacks
3. Proper Latch
4. Positions
5. Signs of Fullness
6. Milk Supply
7. Engorgement
8. Nipple Pain
9.    Burping
10.  Manual Expression
11.  Pumping
12.  Storing Milk
13.  Plugged Ducts
14.  Coffee & Alcohol
15.  Nursing in Public
Watch Breastfeeding Class Trailer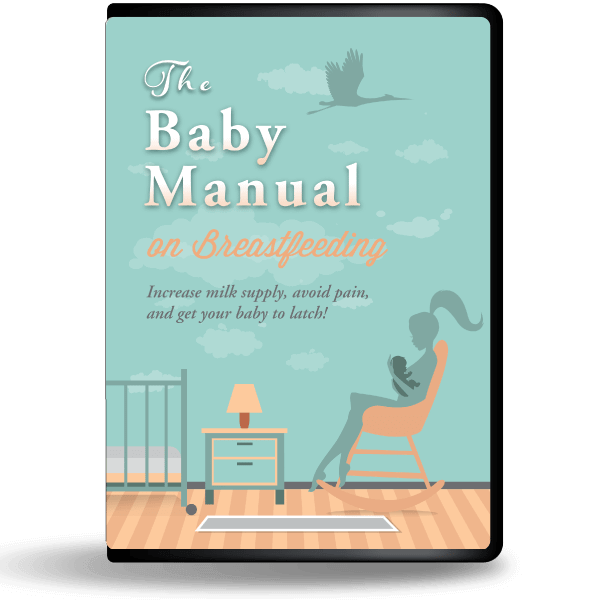 Buy Online Breastfeeding Class Now!
Mom's Choice Award Winner
Certified lactation consultants, pediatricians, doulas
Demonstrations with real babies and moms, not dolls
Proven techniques that work
Be proactive about avoiding common setbacks
Watch at your own pace in comfort of home
Access anytime online, mobile & tablet
Written chapter summary for easy reference